Funding Scheme for Children's Well-being and Development- Happy Learning with STEM & PE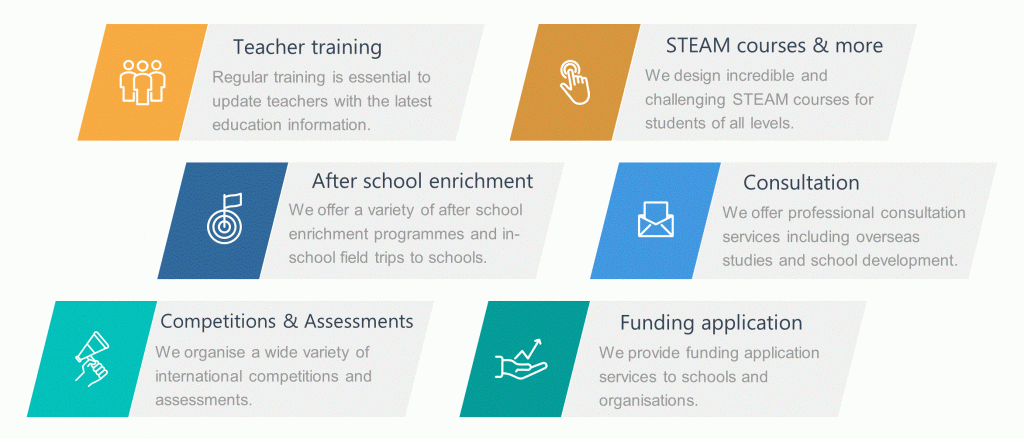 Hong Kong Competence Education Research Institute (HKCERI), an international research society, is established by a group of teachers, athletes and experts who have genuine passion in educating and developing children and youngsters with our experience and expertise.
We believe every child is unique and has different potentials. Therefore, we should not turn them into identical products. Competence Education is different from traditional education methods. It emphasizes the importance of whole person development, particularly in developing one's talents (generic skills in music, sports and STEAM subjects) and abilities (language, communication skills, problem solving capabilities and appreciation for teamwork). Our goal as a team is to give students opportunities to explore, create, and develop skills through cultural arts and physical activities.
We aim to research and explore ways to improve learning and teaching, encourage individuals to realise one's full potential and create a platform for educators to share their experience. We also strive to promote public recognition of the importance and significance of educational research and to promote and facilitate competence education around the world.
To achieve our objectives, we are actively involved in organising education programmes and research projects with different schools and sectors, hoping to provide a platform for students and interested people to share their experience and achievements.